Green Building
According to a 2019 study conducted by the United Nations, building construction and usage accounted for 35% of total global energy consumption. Greenhouse gases emitted by buildings were as high as 38%, higher than the total emissions from the industrial and transportation sectors. As such, aggressive approaches to energy conservation and carbon reduction in building management are critical to mitigating the impact of climate change.
26
26 green building certifications *
11
11 green factories*
New factories built since 2012 in Taiwan are 100% green buildings
ASE Has the Highest Density of Green Buildings in Kaohsiung​
As our business continues to grow, we remain focused on reducing our carbon footprint by enhancing resource efficiency. ASE incorporated green building standards into the planning, design and construction of our facilities worldwide in 2009. We apply local and international standards, namely, U.S. LEED (Leadership in Energy and Environmental Design) and Taiwan EEWH (Ecology, Energy Saving, Waste Reduction and Health) to upgrade existing buildings and to new ones. Although construction costs of green buildings are high, the savings in energy and water consumption help reduce our factories' environmental impact and provide a healthier and more comfortable working environment for our employees.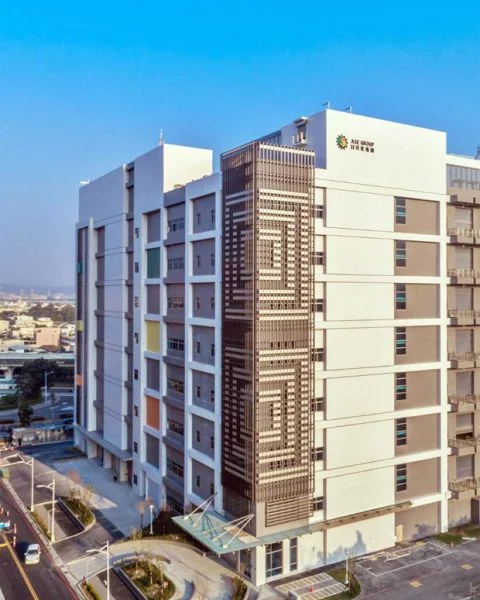 Low-carbon, Energy-saving and Modern Green Buildings​
ASE adopted a carbon footprint concept for buildings that analyzes and quantifies carbon emissions of buildings throughout their lifecycle.
At ASE's K24 building, we calculated the energy and carbon emissions of the materials used and during the construction process to determine the hotspots of the energy consumption. The exercise allows us to select low-carbon, low polluting materials and waste recycling methods. We were also able to apply energy-saving designs, efficient air-conditioning and water usage, and plan sponge trails and ecological conservation.
We are also working towards 'cleaner production' through sustainable approaches in manufacturing, product eco-design, green management, social responsibility and innovation. Our Green Factories integrate intelligent building technology, that reduces energy and resource usage, and minimize waste and environmental impact.
In 2019, ASE won the "Low-Carbon Building Contribution Award" from the Taiwan Low-Carbon Building Alliance.
Impact and Sustainable Investing ​
In 2014, ASE became the first semiconductor manufacturing company in Asia to issue green bonds, supporting ASE's ambition to reduce carbon emissions and slow down the impact of climate change. ASE issued a USD300 million green bond in 2014 and another USD300 million in 2019. The funds raised from the bonds were used to invest in sustainable projects including green and low carbon buildings for IC packaging and testing, and water recycling.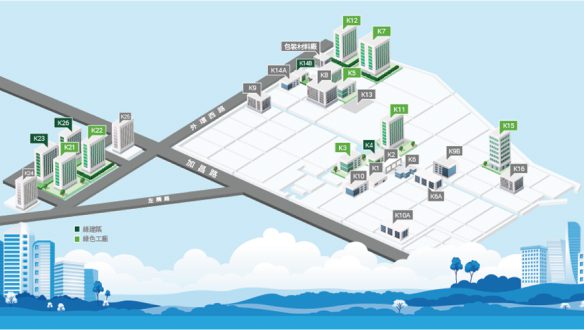 Green Buildings and its Impact to People and the Environment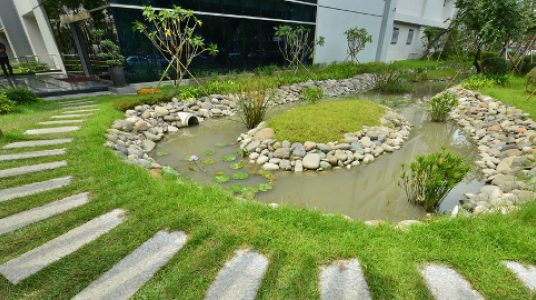 Biodiversity
Design method​
Using pebble revetment to create a porous ground that is conducive to native plants and relaying the original soil to create small islands of biological habitat​
Ecological fence and corridor
Rooftop garden
Effects​​
Attracting birds and butterflies​​
Building an ecological network system (ecological restoration)
Improving base microclimate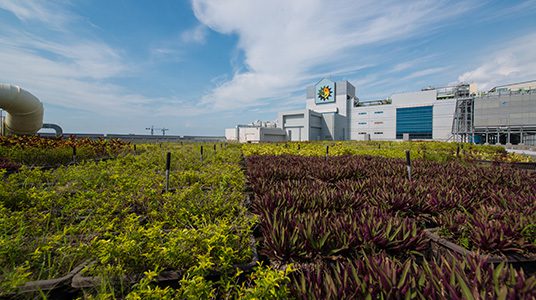 Roof-top Greenery
Design method​
Applying high-reflectivity coatings on rooftop surfaces to reduce heat absorption​
Installing green rooftops ​
Reducing hard pavements and widening area of greenery
Effects​​
Reducing urban heat island (UHI) effect​​​
Reducing indoor temperature​
Reducing energy consumption of building's air conditioning​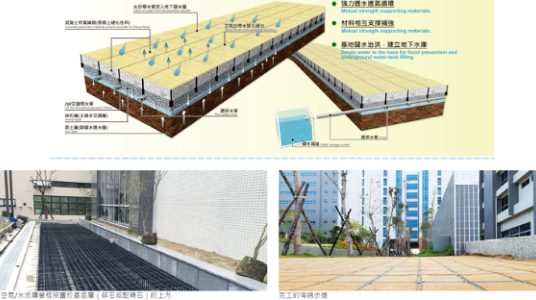 Base Water Retention
Design method​
Sponge (Breathable) Road -JW Eco-Technology: High load-bearing type of permeable concrete pavements are built between breathable plastic conduit frames. Breathable pipes are densely distributed on the surface layer and are linked to the coarse materials at the bottom to provide excellent breathability, permeability, water retention and water storage.​
Effects​​
40%-78% of vehicle exhaust emissions could be directly or indirectly absorbed​​​
Service lifetime is 10 times longer than conventional permeable pavements​
Increased rainwater recycling due to water permeability of pavements​
Establishing groundwater storage tank. Total rainwater recycling storage reaches a capacity of 238 metric tons​
Pavement temperature is 20°C lower than that of asphalt pavement, thus reducing urban heat island effect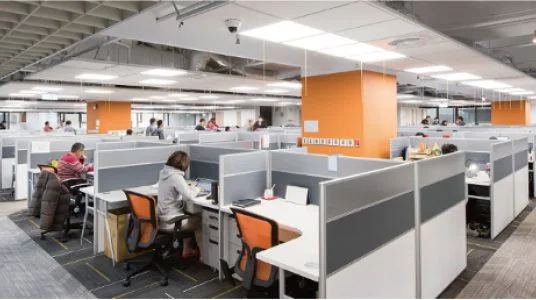 Air-conditioning/ Lighting​
Design method​
Using high-efficiency chiller, cooling towers and adding VFD (variable frequency drive) to cooling tower fans​​
Optimizing the number of high efficiency fans and air duct paths​
Adopting high-efficiency T5 & LED lighting​
Installing independent lamp control or multi-stage dimming control for public spaces, such as meeting rooms, lobby, etc.​
Effects​​
Lowering electricity consumption of air-conditioning by approx. 40%​​
Lowering indoor lighting power density by 70%​
Using dimming control mode to optimize use of lighting​
Green Building Certification Standards​
Today, ASE has 11 green factories and 26 green building certifications; 17 EEWH certifications, 8 LEED certifications, and 1 diamond certification, the highest level of carbon footprint in buildings. In addition, we recently adopted the SROI (Social Return on Investment) measurement to capture the social value of buildings through the perspectives of stakeholders such as employees and community residents. The study would allow us to further understand and promote the tangible and intangible benefits of green buildings and green factories.
Besides buildings that cater to ASE's manufacturing and other operations, we have also extended green building standards to the construction of female staff dormitories and kindergartens that aim to promote a friendly and comfortable environment for people.
ASE's Green Buildings​

Environment
Conserve water​
Reduce carbon emission

Employees
Improve physical and mental health​
Enhance work efficiency and satisfaction

Community
Promote community landscape

Financial institution

Industrial park management office

Construction company

Architect firm & Certification consultant
Green finance promotion
Become a benchmark for green industrial park promotion
Elevate green building professional skills