Press Room
NEWS
2018 / 05 / 31
ASE Fellow and Senior Technical Advisor Dr. William Chen Receives IEEE Electronics Packaging Award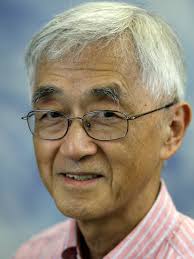 ASE is pleased to announce that Dr. William Chen, ASE fellow and senior technical advisor, was presented 2018 IEEE Electronics Packaging Award by the IEEE Electronics Packaging Society (EPS) at the ECTC EPS luncheon for his pioneering contributions to electronic packaging—from research and development through industrialization—and for his leadership in strategic roadmapping efforts in heterogeneous integration.
IEEE is the world's largest technical professional organization dedicated to advancing technology for humanity. Dr. Chen is a former president of the IEEE Components, Packaging and Manufacturing Technology (CPMT) Society, as which the IEEE EPS was formerly known, and a prominent leader in the packaging community since his early years at IBM.
Dr. Chen has been instrumental in the industrialization of game-changing packaging technologies which enabled miniaturization, cost reduction and performance enhancements for today's pervasive, all-powerful electronic devices. He has been previously recognized for his work in the field and was the recipient of the IEEE CPMT David Feldman Outstanding Contribution Award in 2010.
"The electronics industry is experiencing tremendous expansion and revolutionary change, repositioning electronic packaging as a value creator and product differentiator for broad domains of the semiconductor industry. Our members are at the forefront of this transformation, driving innovation in microsystem packaging in key areas such as heterogeneous integration, 3D packaging and the IoT (Internet of Things)," said Avram Bar-Cohen, IEEE EPS president. "This ECTC EPS luncheon showcased their efforts and the outstanding leadership of William Chen, to strengthen and expand the society as the leading global authority on packaging and integration and to help define the future of the electronics industry."
The management and employees at ASE congratulate Dr. Chen on the receipt of this distinguished award. Dr. Chen's contributions have been instrumental in establishing ASE as the leading authority in semiconductor packaging and integration.
---
About ASE, Inc.
ASE, Inc. is the leading global provider of semiconductor manufacturing services in assembly and test. Alongside a broad portfolio of established assembly and test technologies, ASE is also delivering innovative advanced packaging and system-in-package solutions to meet growth momentum across a broad range of end markets, including 5G, AI, Automotive, High-Performance Computing, and more. To learn about our advances in SiP, Fan-out, MEMS & Sensor, Flip Chip, and 2.5D, 3D & TSV technologies, all ultimately geared towards applications to improve lifestyle and efficiency, please visit: aseglobal.com or follow us on Twitter: @aseglobal.